MVX INVISIBLE SHIELD AGAINST
MICRO-ORGANISMS
UNIQUE HIGH PERFORMANCE TECHNOLOGY
Environmental friendly topcoat designed to prevent growth of harmful Microorganisms with excellent performance , wash ability and durability properties.
With our expertise and knowledge ,you are choosing a brand you trust.
MVX Antimicrobial coat  can provide users with constant Surface protection against microorganisms contamination.
MVX Antimicrobial coating used when surface hygiene is required include all types of surfaces & Materials based on immobilized silver zeolite matrix.
EFFECT OF MVX ANTI-MICROBIAL COAT
When MVX compound exposed to light and moisture , it release active radicles
eliminate Micro-Organisms growth on the surfaces by killing existing Microbes through damaging the microbial cell membrane and DNA.
ANTI VIRAL EFFECT
MVX Anti-microbial coat has superior effect against Influenza A and COVED 19 Read more,
MVX coated mask was tested against COVED 19 and the results showed a destructions of the virus over the coated surfaces . Read more. mvx-hitech.com/…al_grid/mask-test-results
Influenza A was selected because:
It can survive for several hours in the environment and is resistant to various parameters such as pH, temperature and humidity changes , It is transmitted via indirect contact with contaminated objects and surfaces or through direct contact with infected persons.
ANTI BACTERIAL EFFECT
When MVX exposed to light & moisture on the air the coated surfaces emitted the active radicles which attach the cell membrane of bacteria and kill the bacteria. 
The active radicles neutralize and eliminate the bacteria, leaving the surface clean and helping to prevent of infection.
We test MVX for different types of microorganisms over different types of surfaces  like stainless steel , plastic, ceramic tiles and textile .
Staphylococcus Aueurs MRSA& E.coli on different types of surfaces    Read more,,
Staphylococcus in different surfaces   Read more,,
Pseudomonas Aeruginosa          Read more ,,
The Anti Bacterial tested done under JIS , BS , ISO standards for 4 , 6 , 8 hours and in dark which approve that MVX is the highest performance quality product to eliminate the biofilm contamination .
Hospital surfaces serve as a reservoir for pathogenic microbes and may be a key role in the transmission of hospital acquired infections (HAIs,).
( HAIs that mean infection that patients acquire from the hospital environment during receiving health care treatment for other condition ).Pathogenic microbes may be persist for weeks or even months on common hospital surfaces , such as wall , bedrails , bed trays , television remote controls , call buttons switch , chairs , doorknobs , push plates , faucet handles , sinks , medical devices .Read More,,,
Pathogens on contaminated surfaces can spread directly to patients by touch, or indirectly when health care staff touches a contaminated surface and then touches the patient. Touch is the usual way of transmission for hospital acquired infections (HAIs). Environmental cleaning and hand hygiene are essential components of HAIs control. Standard cleaning work procedures include wiping surfaces with detergents and disinfectant like, e.g. Alcohols , Phenols ,Bleaches , Quaternary Ammonium salts or use Ultra violet – Emitting light , Ozone and Peroxide .However , most standard cleaning methods do not provide sustained disinfection and hospital surfaces may become re-contaminated with pathogenic microbes shortly after cleaning .Read More,,
There is growing evidence from number of studies that contaminated surfaces and objects can support the spread of harmful pathogen. Researches 
demonstrated the contaminated surfaces can rapidly transfer pathogen to other surfaces as well as to the patient which can potentially lead to infection. Prevention the growth and spread of pathogen bacteria is the key objective for many critical areas such as hospitals and health care. MVX anti-microbial coat does not eliminate the need for routine cleaning .
Several studies suggest the antimicrobial effect of TiO2 and Silver zeolite , the coated surfaces can reduce the number of living bacteria over the treated surfaces  such as patient room , wall, and so on . Based on these findings, some healthcare facilities are installing MVX, hoping to reduce the risk of hospital-acquired infections Bacteria, such as methicillin-resistant Staphylococcus aureus (MRSA), Vancomycin-resistant Enterococcus (VRE), multidrug-resistant gram-negative bacilli, and Clostridium difficile (C. difficile), are the most common causes of HAIs, likely because environmental sources of these bacteria are difficult to eliminate and the conditions they cause are difficult to treat. Less frequently, viruses, fungi, and parasites cause HAIs. Read more,,
Read more,,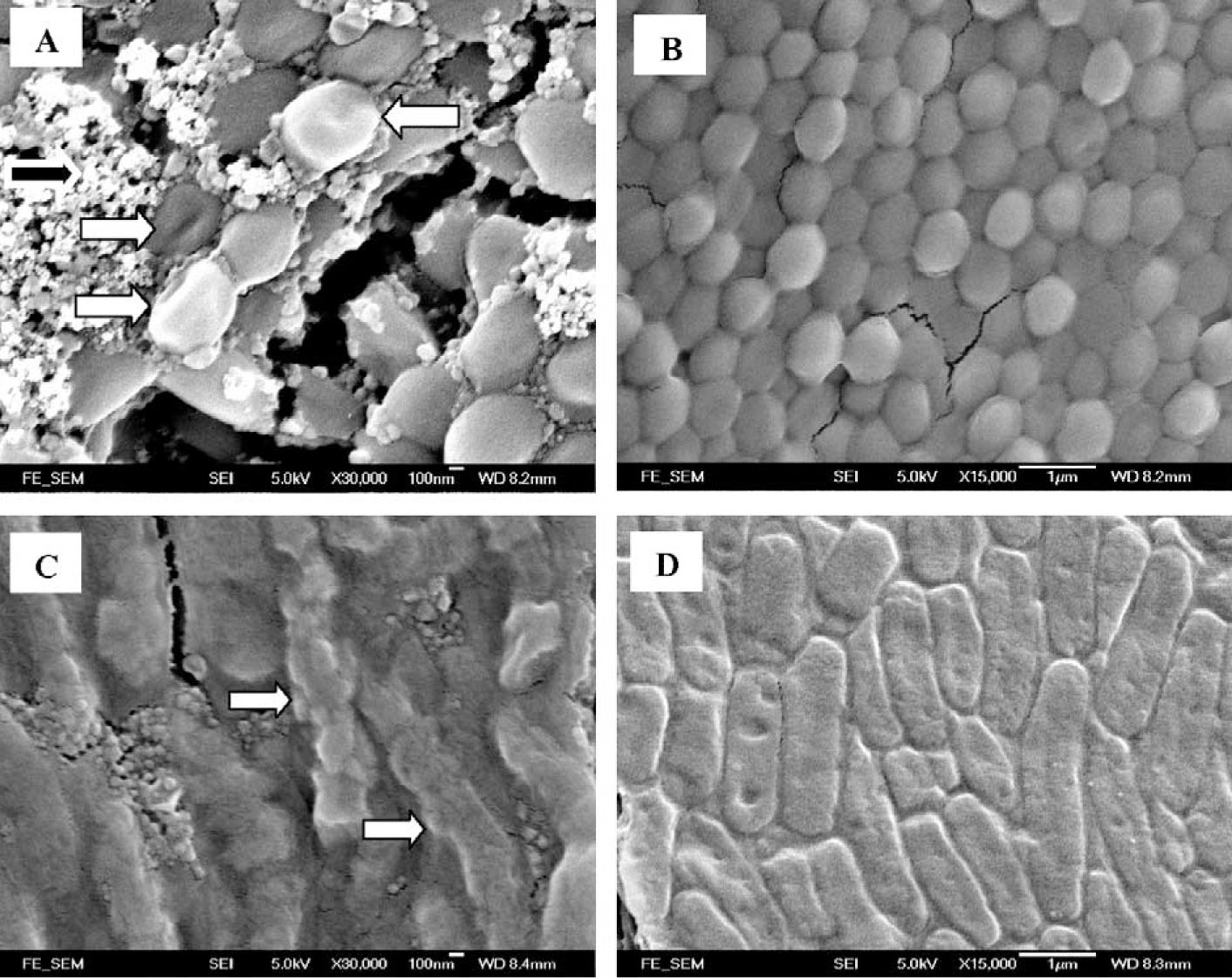 Technology Description
Silver Zeolite has been used for centuries for infection control practices, scientists investigated its exact mechanism of action. The cause of cell death is thought to be multifactorial rather than the result of a single universal process. Silver ions "interfere with several microbial metabolic activities and interrupt the integrity of the cellular DNA, the cytoplasmic membrane, and the cell wall. Specifically, Titanium dioxide not participate directly in biochemical reactions, TiO

2

generating reactive hydroxyl and super oxygen species which cause cell-damaging these reactions may form killing effects in multiple stages may first rupture cell membranes causing leakage of cellular substances, then inactivate vital enzymes and proteins inside the cell leading to metabolic disruption, and finally degrade cellular DNA. The antimicrobial activity also, upon contact with a microorganism, researchers speculate that bacteria are unlikely to develop a complete resistance to MVX antimicrobial properties because the killing effect is rapid and involves complete DNA degradation.

Read More,,

Effect of Titanium dioxide on Staphylococcus aureus and Escherichia coli. After treatment with Titanium dioxide black arrow), cell surface depressions (white arrows) are seen in S. aureus (A). Untreated normal staphylococcal cells ( are spherical (B). Surface irregularities (white arrows) are seen in E. coli treated with nanoparticles (C). Untreated E.coli cells have a smooth cell surface (D). Magnification of (A) and (C) is 30 000!, and that of (B) and (D) is 15 000

As key healthcare-associated pathogens have the capacity to persist for weeks to months on hospital surfaces indirect transmission is a serious threat, especially as antimicrobial resistance increases. Hospitalization in a room in which the previous patient had been colonized or infected with nosocomial pathogens (e.g. MRSA, VRE, multidrug-resistant Acinetobacter, Pseudomonas or C. difficile) has been shown to be a risk factor for colonization of infection with the same pathogen for the next patient. Furthermore, the most important risk factor for hand and glove contamination of healthcare workers with multidrug-resistant bacteria has been demonstrated to be positive environmental cultures. To decrease the frequency and level of contamination of environmental surfaces the Centre for Disease Control and Prevention recommends routine disinfection of medical equipment and environmental surfaces to prevent the spread of potential pathogens through the hospital ward or ICU . Improved room cleaning has shown to decrease the risk for MRSA, VRE and C. difficile acquisition. Unfortunately, environmental cleaning is frequently inadequate. Less than 50% of hospital room surfaces are adequately cleaned and disinfected even by environmental services personnel. Environmental services personnel have low wages, are under time pressure to clean rooms quickly with high turn-over rates of patients. Novel materials and cleaning technologies have been developed as ultraviolet germicidal irradiation (UVGI) or hydrogen peroxide vapor (HPV). However, both technologies are expensive and can just be used for terminal cleaning and not during routine daily care. Self-disinfecting surfaces may overcome these problems. Once applied antimicrobial surfaces will continuously reduce the bioburden of nosocomial pathogens preventing transmission and decrease HAIs. Miracle Titanium MVX is self-disinfecting product . MVX is now available for use in the health sector, in the presence of light, hydroxyl radicals and oxygen radicals for at least five years after coating hospital surfaces (durability test TUV Rheinland). Laboratory tests show that MVX is effective in killing bacteria, viruses and fungi .

MVX continuously reduces bacterial contamination, achieving 99.9% reduction of gram-negative and gram-positive bacteria within six hours of exposure and that coated surfaces continue to reduce bacterial contamination even after repeated contamination and between routine cleaning for the product's life. Research results MVX antimicrobial coating also be effective against virus, since we tested MVX antimicrobial coating against influenza A and fungi.

MVX provide process solutions for all types of substrates to control the growth of microorganisms in addition MVX coat after application over the surfaces is chemical and scratch resistance not only day to day use ,but also the most aggressive cleaning the test done TUV Rheinland GmbH.
MVX antimicrobial coat is the tested in Germany

Read more ,,

ANTI MOLD 
Function
Results
Method
Test association
Anti-Mold
Aspergillus Niger IFO 6341

(Growth is not observed)

resistance3

Mold resistance test JIS Z 2911
Hiroshima Environmental Health Association
Penicillium Citrinum IFO 6352

Rhizopus Oryzae  IFO 31005

Cladosporium cladosporioides IFO 6348

Chaetomium globosum

IFO 6349
Anti smell & Air-purification
Ammonia gas , Hydrogen Supplied , Acetaldehyde , Ethylene , Styrene and xylene .
The Anti smell tested done under JIS standards Read more,,
MVX ANTI-MICROBIAL COAT SPRAYING SYSTEM 
MVX Hi-Tech the worlds leading of thin film layer ranging from 1-2 Micrometers in thickness. MVX Hi-Tech R&D create innovative, high performance tools that together offer unique, thin layer film and sophisticated multi-technique coating systems.
Our "Special-technique" philosophy Manufacture of uniform thin film with high quality technique . Read more,
Control of film thickness
Surfaces properties and film morphology can be readily carried out at room temperature with simple process
Saving of deposition time
Decrease of solution loss
Large surface coating in short time , with MVX Hi-Tech technique you can able to coating all types of surfaces .
We support our customers by the highest techniques of fabricate uniform thin film . for which we offer support in project planning, assessment of technique suitability, system design, equipment training, applications support, and system upgrades.